Reinforcement Coaching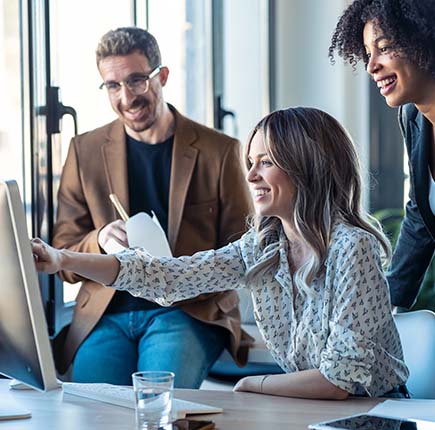 Apply Learning, Create Accountability, and Accelerate Behavior Change
When organizations invest in professional development, they invest in their people and their future together. Investing in professional development shows individuals that the organization has confidence in them and their ability to contribute. This act of confidence engages individuals and empowers them, but it does not guarantee application, accountability, or change.
After all, behavior change is hard. Even the most committed learners struggle to implement new ideas, concepts, and frameworks into their day-to-day performance. Reinforcement coaching creates accountability to action, ensuring that the learning event becomes behavior change.
Research shows that when reinforcement coaching integrates with a learning experience (e.g., Leading at the Speed of Trust®, The 6 Critical Practices for Leading a Team®, The 4 Essential Roles of Leadership®), it can improve the implementation of learning up to 400%. Reinforcement Coaching also drives the adoption of desired behavior changes up to 4X faster.
How We Coach
Each FranklinCovey consultant coach is a subject matter expert. Using FranklinCovey's coaching model, coaches encourage learners to explore insights and deepen their understanding of core concepts and ideas.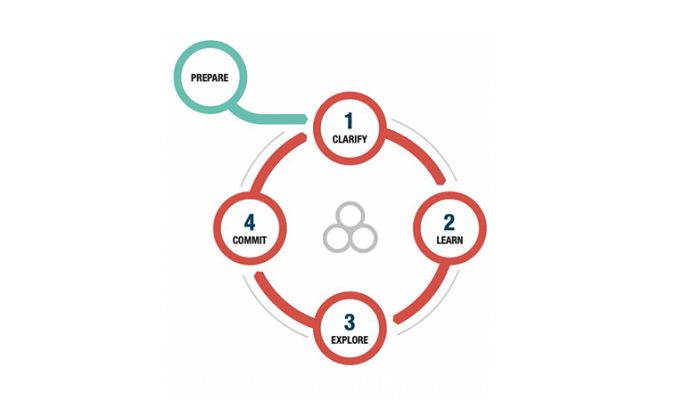 Our Methodology
Our coaching model creates accountability and provides the opportunity to apply learning to each person's unique circumstances.
• Prepare—Learners meet the prior commitments they've made and complete assigned work.
• Clarify—The coach and learners clarify the outcomes of the coaching session together.
• Learn—The learners revisit concepts and deepen their understanding. The conversation encourages the application of concepts to the unique circumstance of each individual.
• Explore—The coach encourages the group to share knowledge, create solutions, and develop a plan of action for the challenges they are facing.
• Commit—Each learner makes a specific commitment to act on before the next coaching session.

My coach was both challenging and supportive. As leaders, we have limited time to assign topics that can have a significant impact on our performance or our teams. Coaching provides the space and time to dig down and identify the root cause to these issues and assign a workable plan to address them.
Schedule a reinforcement coach.