FranklinCovey Careers
Greatness Starts Here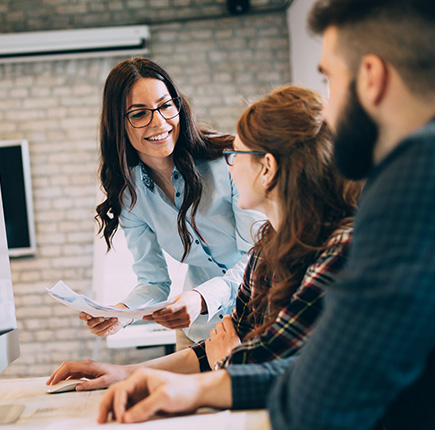 The workplace of choice for achievers with heart.
The vision of FranklinCovey's People Services Team is to create a high-performing and high-trust culture that attracts and retains the best Achievers with Heart on the planet.
An "Achiever with Heart" is one who consistently sets and reaches our individual and collective goals, with a commitment to our larger mission and vision focused on the success of our clients, fellow associates and other stakeholders.

Little did I know that in 2008 when I learned the 7 Habits of Highly Effective People that I would use them to transform my life. Now, day-to-day, I inspire others as a coaching consultant for FranklinCovey Leader in Me. I'm an Achiever with Heart.
Learn More About Us
From who we are, to an overview of what we provide—explore what it is like to work at FranklinCovey
FranklinCovey is an equal opportunity employer. For our full list of notices and provisions, please visit here.