Meet Our Consultants
Delivering an Exceptional Experience for Learners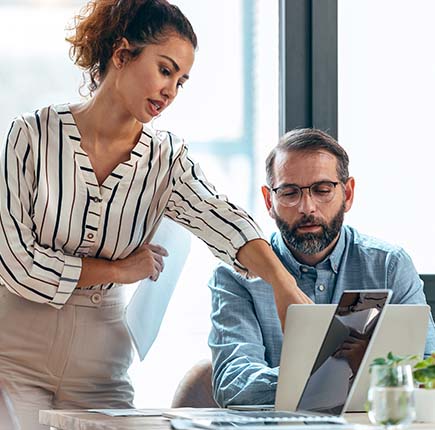 Hire a FranklinCovey Expert
More than 250 senior-level delivery consultants comprise our cadre of experts drawn from nearly every industry. Our consultants' real-world expertise creates application-rich consulting and training experiences that advance the business priorities of your organization.
Based throughout the world, our delivery consultants offer a mix of consulting engagements, training programs and customized keynote speeches drawn from all our solutions. A FranklinCovey consulting experience is tailored to your precise needs, beginning with a robust pre-consulting call, continuing with an engaging on-site experience, and concluding with necessary follow-up to ensure your expectations are exceeded and the learning translates into behavior change and results. Our consultants deliver results at any organizational level, from the C-suite to the frontline.

My consultant was both challenging and supportive. As leaders, we have limited time to assign topics that can have a significant impact on our performance or our teams. FranklinCovey consultants provide the space and time to dig in and identify the cause of these issues and create workable plans to address them.
Our Consultants Located Across North America
Schedule a FranklinCovey consultant.