Achieve Your Highest Priorities in Today's World
This webcast is a brief executive overview to help decision-makers understand FranklinCovey's The 5 Choices to Extraordinary Productivity®.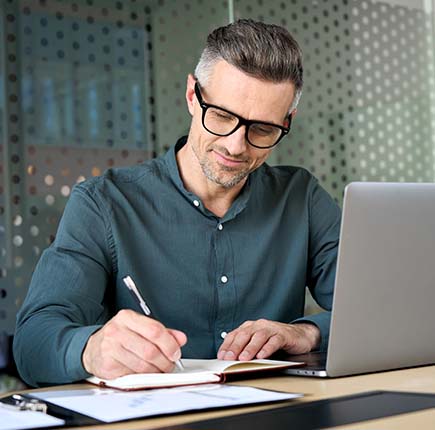 More decisions are being made today than ever before!
The pressure to make good decisions while our attention is under attack is exhausting. FranklinCovey's ongoing research, involving more than 350,000 people, shows that people feel like only 60% of their time, attention, and energy goes to important things—and 40% goes to unimportant things.
It's not about getting everything done. It's about getting the right things done without burning out.
Learn how by joining us for a 60-minute complimentary webcast, "Achieve Your Highest Priorities in Today's World," with one of FranklinCovey's Thought Leaders. This webcast is designed for leaders to understand FranklinCovey's unique approach to developing leaders, individuals, cultures, and business results.
Questions? Contact us today.
For additional information, contact Cheryl Anderson, Program Manager, at 801-817-6114, or email [email protected].