Corrections
For over two decades FranklinCovey has offered the 7 Habits on the Inside to every type of inmate, at every level of custody.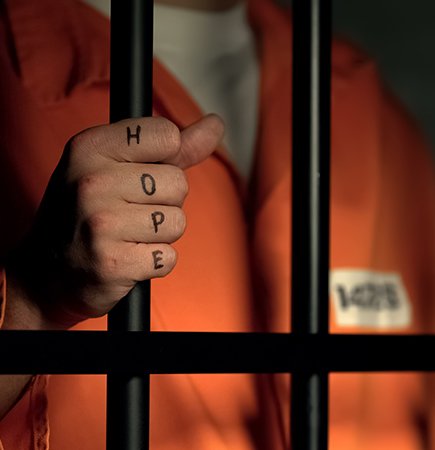 C

reating a culture of safety in prisons and jails.
Did you know that over 10 million people (about half the population of New York) are in prison worldwide, and 70 percent will reoffend after they are released? Also, approximately 97% of all inmates will be our neighbors. They will be released. How do we prepare them, so they don't return to prison or jail? The 7 Habits on the Inside is the answer.
The 7 Habits is life changing. It reduces recidivism from the 50% range down to 8%. Simply put, they don't come back. In addition, incident reports decrease by 75% – 85% for 7 Habits graduates. The prison becomes safer.
What makes the 7 Habits unique is that it's not just for inmates. It is for staff and officers as well. There is an inmate track, and a staff track. The result is they speak the same language. It defuses conflict before it happens. For staff, it increases engagement, decreases turnover, and they have better relationships at home. For inmates, they take responsibility for what they have done, their thinking changes, and it gives them hope.
Once inmates believe that they can choose their path in life, they begin to make changes, before they are released, that lead to a successful reintegration into society.
For more information contact Jeff Carney at [email protected] or 303 887-5459.
Free Guide
Manage Your Energy to Do Your Job Well
Use this guide to identify areas where you're putting yourself at risk of burnout.
Register for an Event
Increasing the Social-Emotional Intelligence of Your Workforce
Learn how the powerful lessons of personal change from The 7 Habits can help transform the behaviors of your…
The 7 Habits on the Inside: Course Video
Questions? We are here to help!