Build an Inclusive and Agile Organization
Coming to a city near you. Request an invite today!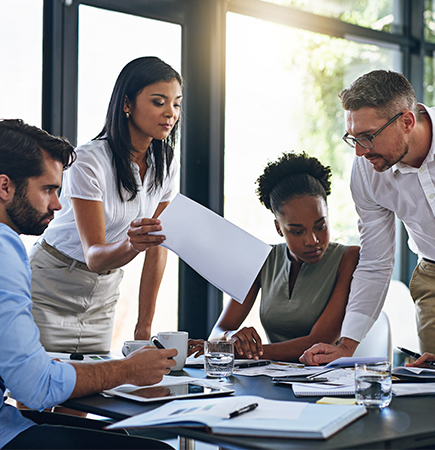 Harness change and achieve breakthrough results.
An agile organization is quick and resilient when responding to changes in the marketplace, environment, or the organization itself. These organizations build leaders who create inclusive cultures where team members feel seen, valued, inspired, and choose to contribute their best. Inclusive leadership combined with a predictive change model helps create a level of agility that breeds ongoing innovation and success.
Join FranklinCovey for an exclusive event for HR and L&D leaders on how to build an inclusive organization that proactively harnesses change and achieves breakthrough results.
During this live event, we will highlight how leaders can:
Connect to understand every person's unique skills and needs.
Create opportunity by looking for potential in every team member and addressing barriers to success.
Cultivate inclusion by engaging the team to shape and sustain culture.
Lead people through the uncertainties of change to the opportunities and innovations evident in an agile organization.
Limited space available. Request your invite today!
Please fill out the following form in you'd like to attend the event near you: