Stand Out and Drive Growth in Unpredictable Times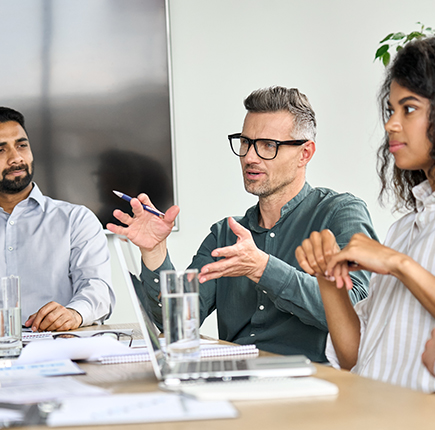 Is your organization aligned to STAND OUT and drive sustained growth?
Driving consistent revenue growth isn't easy – especially in times of uncertainty.
Consider the reality of most salespeople:
70
%
Unsuccessful Sales Meetings*
42
%
Buyer Sees No Difference Between Vendors**
17
%
Average Global Win Rate for Deals Over $100,000**
The ultimate performance edge for sustained growth isn't big ideas and strategy– It's execution.
During this live webcast, we will highlight:
The strikingly different formula to achieve compelling contrast in the marketplace.
A proven sales execution system that aligns every function in your company to achieve your growth targets.
Case studies of companies that turned sporadic performance into consistent breakthrough results.
As decision makers, register now to unleash and focus the collective energy of your sales organization to achieve consistent, predictable growth. 
*FranklinCovey experiential research over 6 years.
**Allred, Ken (2021). Buyers' Perceptions of Differentiation in B2B Purchase Decisions – Primary Intelligence Report, 5 March 2021.
Questions? Contact us today.
For additional information, contact Cheryl Anderson, Program Manager, at 801-817-6114, or email [email protected].