Six Simple Steps To Create A Customer-Centric Sales Culture That Builds Trust And Results
Almost every company claims to put the customer first, but the reality is that this business promise gets a lot of lip service.
Despite clear evidence showing that customer-centered businesses grow faster and out-perform competitors, too many CEOs and sales managers remain focused on reaping short-term gains over building long-term client loyalty.
In a business environment where it's increasingly difficult to distinguish yourself from the competition, a customer-centric culture is a terrific way to stand out.
Here are six steps to building a true customer-centric culture.
1. Set clear expectations.
The top of the company must make clear what is acceptable and what is not. I'm a fan of clear statements that spell out expectations, and an excellent example comes from Ritz-Carlton: "We are Ladies and Gentlemen serving Ladies and Gentlemen." This motto exemplifies the anticipatory service provided by all staff members. Another great example is at Zappos, which promotes 10 Core Values that start with: "Deliver Wow Through Service."
2. Lead by example.
Employees emulate leaders. A business leader should not expect to be outperformed by any team member — a business leader should not expect anyone to set a better example than the one at the top. If you tell sellers to put customer satisfaction at the heart of business decisions, then you must back up those words with actions. Few things slow business progress more than hypocrisy from the top.
3. Align pay and incentives.
Too many times, businesses say they want to embrace a customer-centric culture, but then at the end of the month they try to jam a bunch of stuff down the customer's throat to meet sales targets. If you're really serious about a customer-centric culture, then your pay and reward systems need to be aligned to meet those cultural expectations. You can still set expectations around performance. But an important part of employee compensation needs to center on customer satisfaction.
The Most Trusted Leadership Company
Learn how your organization can use our people, content, and technology to create collective action and meaningful change.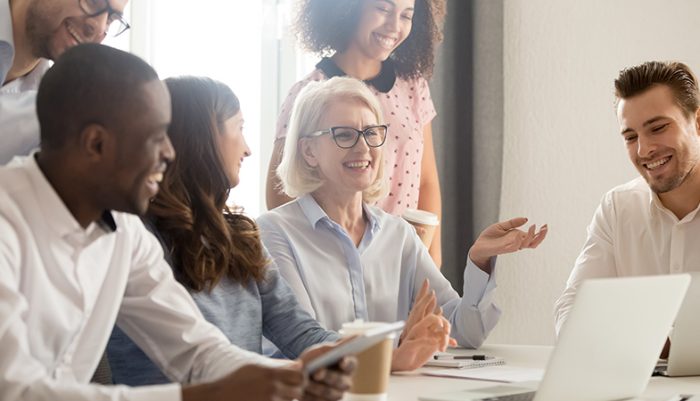 4. Use the carrot — and the stick.
It's easy to incentivize, reward, and praise sellers who promote a customer-centric culture, but it's just as important to eliminate those who aren't. As an example, I founded and ran a company with a tremendous customer-centric culture that was hiring 30 people every month. And here's what I told every employee at orientation: You will never be penalized in our company for doing the right thing for a customer. At the same time, though, you will be fired immediately if you intentionally do something that's harmful to a client. No excuses.
5. Ask: Is this how the customer would do it?
Every company should review its business practices at least once a year to truly consider what it's like on the customer side. Is this really the best and most convenient way for customers? Just asking the question can lead to big improvements. I remember a few years ago, when online retailers were notorious for making returns difficult. The customer had to find a certain box, pay for shipping, pack it a specific way — what a pain. Now the customer can just walk into a UPS Store with the product and a QR code — and that's it. This improvement put the customer interests at the heart of the business.
6. Get feedback.
The surest way to learn if you're doing right by customers is to ask customers. You can boil it down to two questions: What are we doing well? And what could we be doing better? It's important to do this regularly. A feedback meeting is not a time to say, "Let me tell you about a new product that we're releasing." It's a time to listen and learn and consider how business with you can be better.
I'm not pretending that it is easy to create a customer-centric culture. And despite my examples of companies that do it well, it is really difficult to copy somebody else's culture.
But it is important to put in the work to achieve this transformation because it is harder and harder for companies to distinguish themselves from their competition. If you are looking out for the customer at every instance you can separate yourself from the many others who don't.
The key advice here may be to start with No. 6. Start a conversation, not a sales pitch, and see what they say. The best sales relationships are built on trust and candor. The best improvements come from listening — and responding.