Your Greatness Starts Here
Our content, based on timeless principles of human effectiveness, is designed to help people change both their mindset and their behavior.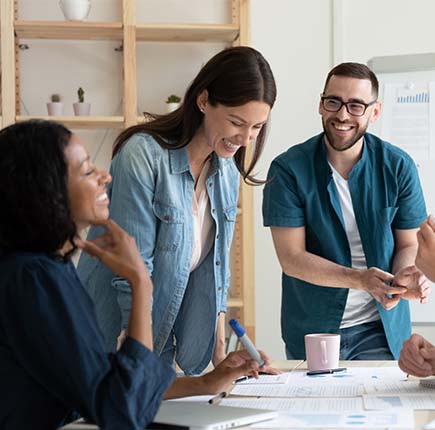 Choose How to Experience a Personal Workshop
Our Content, Your Way.
Our personal workshops are designed with individuals and small organizations in mind. If you are an enterprise company looking for solutions for your organization, please visit our All Access Pass® page to learn more.
Whether you're a C-suite executive, leader, or an individual contributor, our content helps you develop the mindsets, skillsets, and toolsets you need to succeed in the way that works best for you. Join us Live Online, Live In-Person, or On Demand and access content to help enable greatness in you and your organization.
Frequently Asked Questions
How does Live Online work?

Once you are registered for an event, you will receive a confirmation email that will give the Zoom link information, date, and time of the event. All events are published in Eastern Time.

Do I have to pay for everyone in my office who listens to the webinar?

Yes, our events are purchased per person. If you have additional people that would like to participate, please call us to register: 1-800-391-1492.

What's your Cancellation and Refund Policy?

You may cancel your registration or transfer your registration to a future session up to two weeks prior to the training with no penalty.
Please note that if you don't cancel and don't attend, you are still responsible for payment.
If you cannot participate on the date you are scheduled for, please call us with at least two weeks' notice at 1-800-391-1492, and we will assist you in finding another date.

For programs delivered by the American Management Association (AMA) or Canadian Management Centre (CMC), you may transfer to a future session, send someone to take your place, or cancel without penalty at any time up to three weeks prior to your program. If less than three weeks' notice is provided, or you fail to attend, you will be liable for the entire program fee.

How do I contact Customer Service?

Our customer representatives are available to take your call Monday through Friday between 8:00 a.m. and 5:00 p.m. MST at 1-800-391-1492.  You can also reach us at the following email address: [email protected].

Does On Demand mean I have access anytime?

Yes, our OnDemand courses allow you to access your training when you want to.
Franklin Covey respects your privacy and is committed to protecting your personal data. This privacy notice describes how your personal data is collected, handled, and stored to meet Franklin Covey's protection standards—and to comply with the law.
How can we help? Please let us know.