Administrator Experience
The Admin Platform helps client admins to launch, manage, and measure impact journeys and content.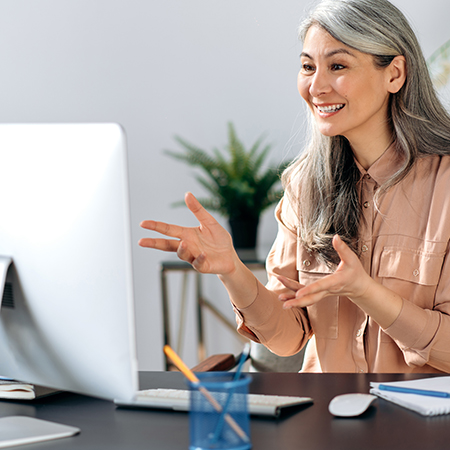 Best-in-class content and powerful technology drive impact at scale in a simple and

measurable way.
The Admin Platform is designed to help admins manage content and measure outcomes, providing actionable data to make strategic learning and development decisions. 
Welcome Admins: Getting Started on the FranklinCovey Impact Platform
Easy
Easy to Create Custom OnDemand Courses and Assign Content of all Types
The administration of the platform is easy. Assigning content to learners and building Custom OnDemand Courses takes seconds, and the platform automatically handles welcome emails, reinforcement emails, and 360 Diagnostic deployment—ensuring engagement for learning initiatives that make a lasting impact.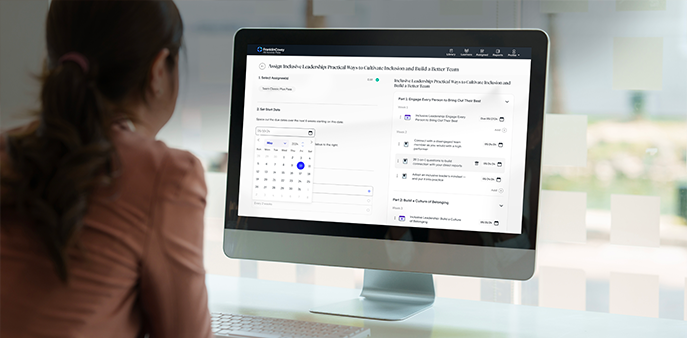 Powerful
Powerful Content With Flexible Approaches
Our principle-centric content fuels development to increase learners' skills and capabilities. And with flexible delivery formats including Live In-Person, Live-Online, On Demand, and microlearning modules—our content meets learners where they are.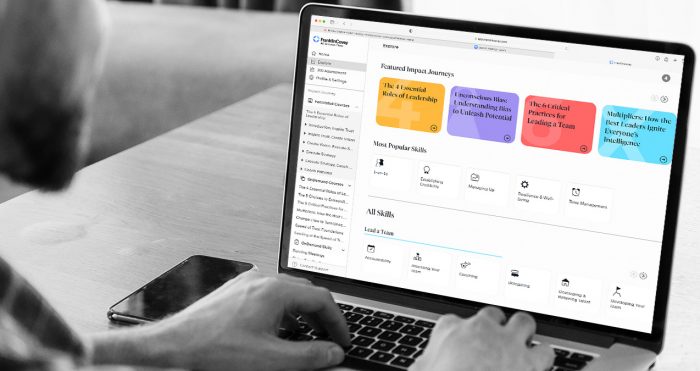 Measurable
Measurable Outcomes
Access to learner activity reports, charts, and statistics provides visibility to ROI and actionable data for strategic learning and development decisions.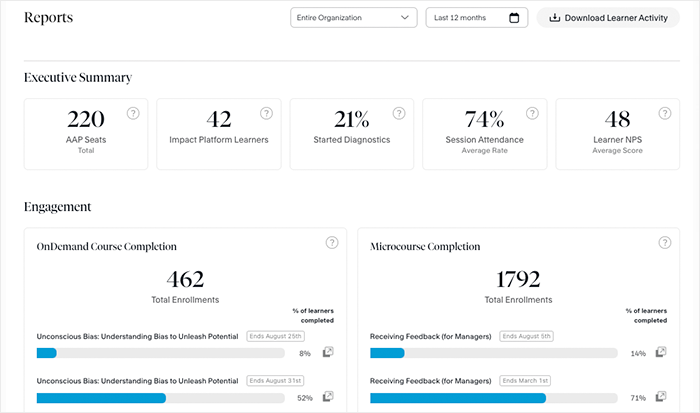 Delivery
Facilitator Certification
Facilitators can use the Admin Platform to certify to deliver FranklinCovey content and access facilitator and learner materials.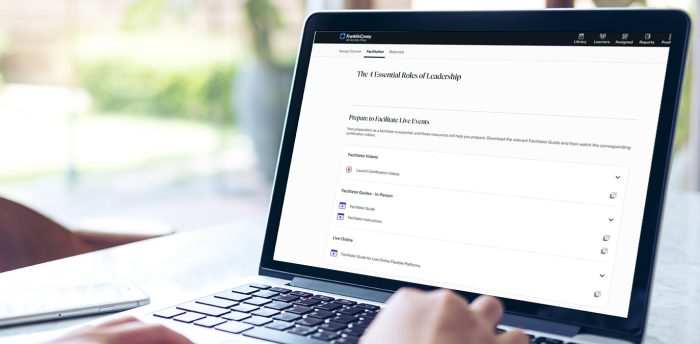 We are enjoying the Impact Platform because it allows our teams to approach development in a data-driven and personalized manner. Team members can assess their skills with the Impact Platform's 360 Skills Diagnostic, analyze results, and engage in skill development opportunities, all in one integrated user experience.
Explore More of the Impact Platform
Engage with us. Request a demo.