Learner Experience
Helping learners get the most out of their professional development.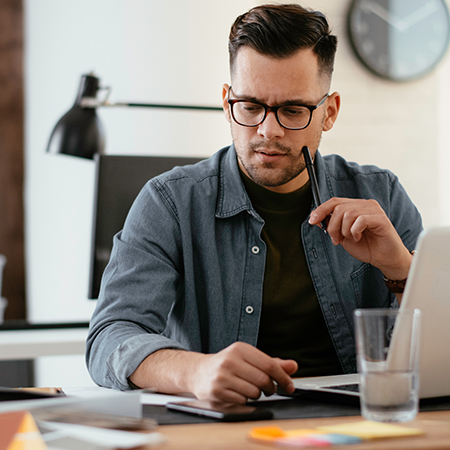 Best-in-class content and powerful technology t

o fuel your development.
Built with the learner in mind, the Impact Platform is a streamlined way to absorb and apply content to make measurable progress on skills and capabilities. 
Our easy-to-use technology guides learners through a variety of learning experiences that may include a 360 Diagnostic, an Impact Journey, and reinforcement to ensure lasting behavior change. The platform automatically handles application challenges and reminder emails to help keep learners on track.

With powerful content to fuel development and increase skills and capabilities, learners can create lasting change that reverberates positive growth from the inside out.  
Welcome Learners: Getting Started on the FranklinCovey Impact Platform
Personalized Learning Experiences
Learners can adopt new, effective mindsets and behaviors at any time with our personalized OnDemand. When learners login to the Franklin Covey Impact Platform they are greeted by 3 simple questions that guide them immediately to a recommended learning opportunity. Learners can explore and subscribe to OnDemand learning in seconds, and the platform automatically sends learning activities, application challenges, and reminders spaced out over time.


I found the Impact Platform's 360 Skills Diagnostic to be incredibly easy to navigate and the results provided me with targeted areas of development.
Explore More of the Impact Platform
Engage with us. Request a demo.