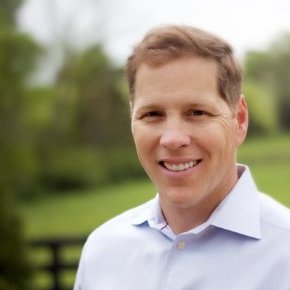 Patrick Leddin
Engaging clients where they are and helping them reach new levels of performance is the hallmark of Patrick's client work. He brings to each client project a powerful mixture of business acumen, leadership, project management, and humor that engages clients and helps them gain clarity on and achieve their most important goals.
Patrick has more than 20-years of leadership and project-management experience. He began his career as an officer in the United States Army, where he completed a number of the military's most challenging leadership-development courses including airborne, ranger, and infantry officer
schools, and he held leadership positions such as infantry platoon leader and company commander in the 82nd Airborne Division. While working for a Big Five consulting firm, he led project teams to design, develop, and implement project deliverables that exactly met client needs, growing his client portfolio to more than $12 million in annual revenue.
In early 2001, Patrick launched a successful boutique management-consulting firm, which under his stewardship grew into a multimillion-dollar company and was named to Inc. magazine's list of fastest growing privately held businesses
in the United States. His company was acquired in 2012, and Patrick successfully oversaw the transition of the business and its clients to the purchasing company. Patrick works with organizations to help them define and execute on their most important priorities. Patrick's expertise has taken him around the world, working with companies in locations ranging from Aruba to China. His client portfolio includes — but is certainly not limited to — Marriott, Eli Lilly, Sony, McDonald's, and the United States Department of the Treasury. Patrick is an Associate Professor in the managerial studies program at Vanderbilt University.