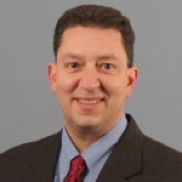 Ray DiCenzo
Ray has been leading transformational sales initiatives for most of the past 27 years. His focus has consistently been on optimizing sales performance and effectriveness at every level, both in the companies he has worked for and especially in the organizations of his clients.
With a rich and diverse background in sales excellence including complex business to business sales, global account management, sales leadership, global sales operations, and international channels, ray has built a track record of turning around under-performing sales organizations, and producing immediate improvement and sustained results.

As a Senior Partner with FranklinCovey's Sales Performance Practice, Ray Embraces the opportunity to help our clients succeed through a game changing approach that is time tested, and proven to produce a quantum leap in sales effectiveness and sustained results.