Be the Captain of Your Change Journey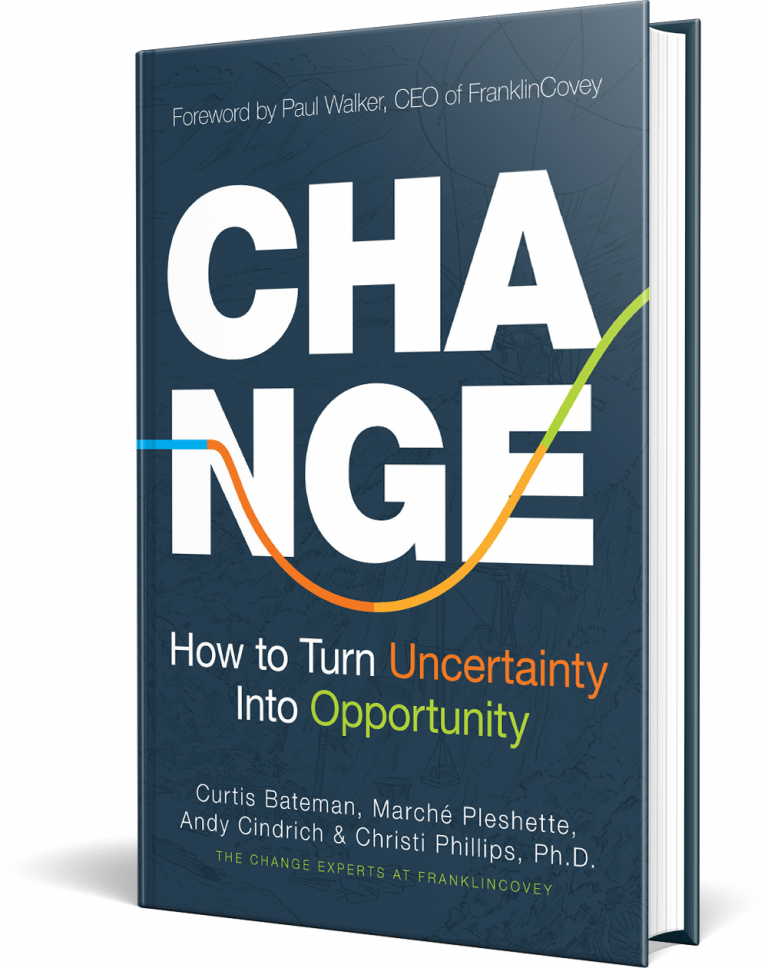 While every change is unique, there is a predictable pattern to change.
Change is inevitable. But when unexpected or unwanted change disrupts well-established routines—personally and professionally—it's natural to wonder, "Who rocked the boat?" Unfortunately, that is exactly the wrong question to ask! Discover from the change experts at FranklinCovey how successful leaders engage their people and turn change into opportunity.
Meet the Authors
Learn from "Been there, done that" change experts. In their book, authors Curtis Bateman, Marché Pleshette, Andy Cindrich, and Christi Phillips guide you and your organization through change, sharing their decades of experience with concrete examples.
The Change Model
When navigating change, leaders benefit from having a model so teams can visualize where they are now, where they want to go, and whether they're making progress.
No matter the source of the change, the Change Model helps you assess whether you have the ability and stamina to make the change and if your efforts will pay off in a positive ROI.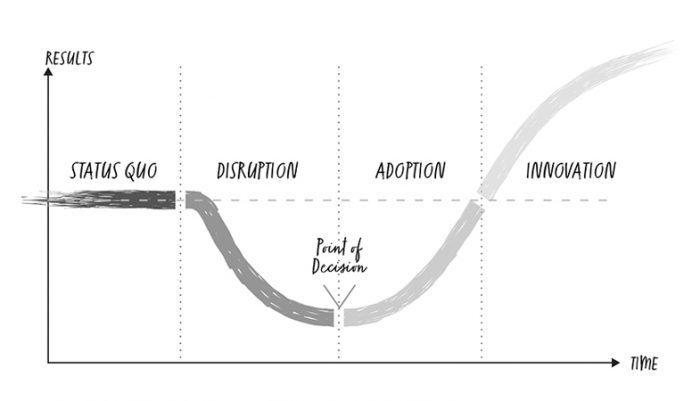 Download a Sample Chapter
Change: How to Turn Uncertainty Into Opportunity begins with a business parable that invites leaders to reflect on their own change journey and discover how their "crew" falls into a set of predicable patterns and reactions. Whatever the size or scope of the change you're facing, following the Change Model will help you confidently lead in the moment and chart a successful way forward.
For Press Inquiries Please Contact:
Debra Lund
Book a FranklinCovey author for your next keynote event!
Schedule one of the book authors to deliver an engaging keynote to your team or organization. These experts have spoken at hundreds of conferences and client events worldwide.