Talent Point by Marriott
World-class resources at preferred rates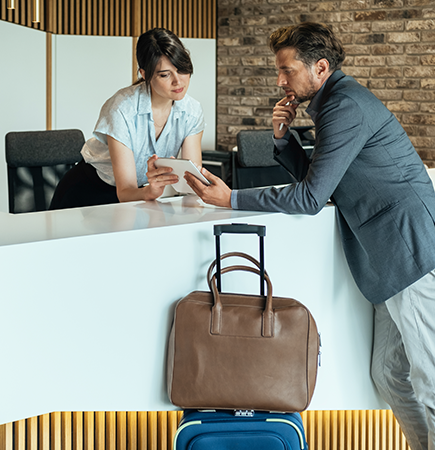 At FranklinCovey, we know hospitality.
Whether your goal is to drive guest satisfaction and occupancy rates, improve focus and accountability, create inclusive culture, or attract and retain talent–we have field-tested and proven solutions to help.
We help organizations achieve results that require collective behavior change. Everything we do is designed to help you succeed in these four key areas:
Develop exceptional leaders at every level.
Instill habits of effectiveness in every individual.
Build an inclusive, high-trust culture where great ideas thrive.
Use a unified execution framework to pursue their most important goals.
The Talent Point partnership offers training (online and in-person) for all levels of your organization at preferred rates for all of Marriott's franchise partners.
Free Guide
8 Ways to Boost Your Team's Commitment to Goals
Free Guide
6 Ways to Help Your Organization Be More Inclusive
Free Guide
How Effective Leaders Get Results: 7 Ways to Be More Proactive
Free Guide
Execute Your Strategic Goals and Create Breakthrough Results
Explore some of the courses available to Marriott's franchise partners